Congratulations to Jalynn Burress, Calandra Traylor, Errion Bells, and Adrienne Williams, who became Certified Licensed Phlebotomist in the month of September. They attended the phlebotomy course at Professional Allied Health, LLC in Memphis. The participants were referred by Kimberly Burse, Staff Development Coordinator, at Pine Meadows Healthcare and Rehabilitation Center in Bolivar, TN. They have been working with Maddy Rymer and Patty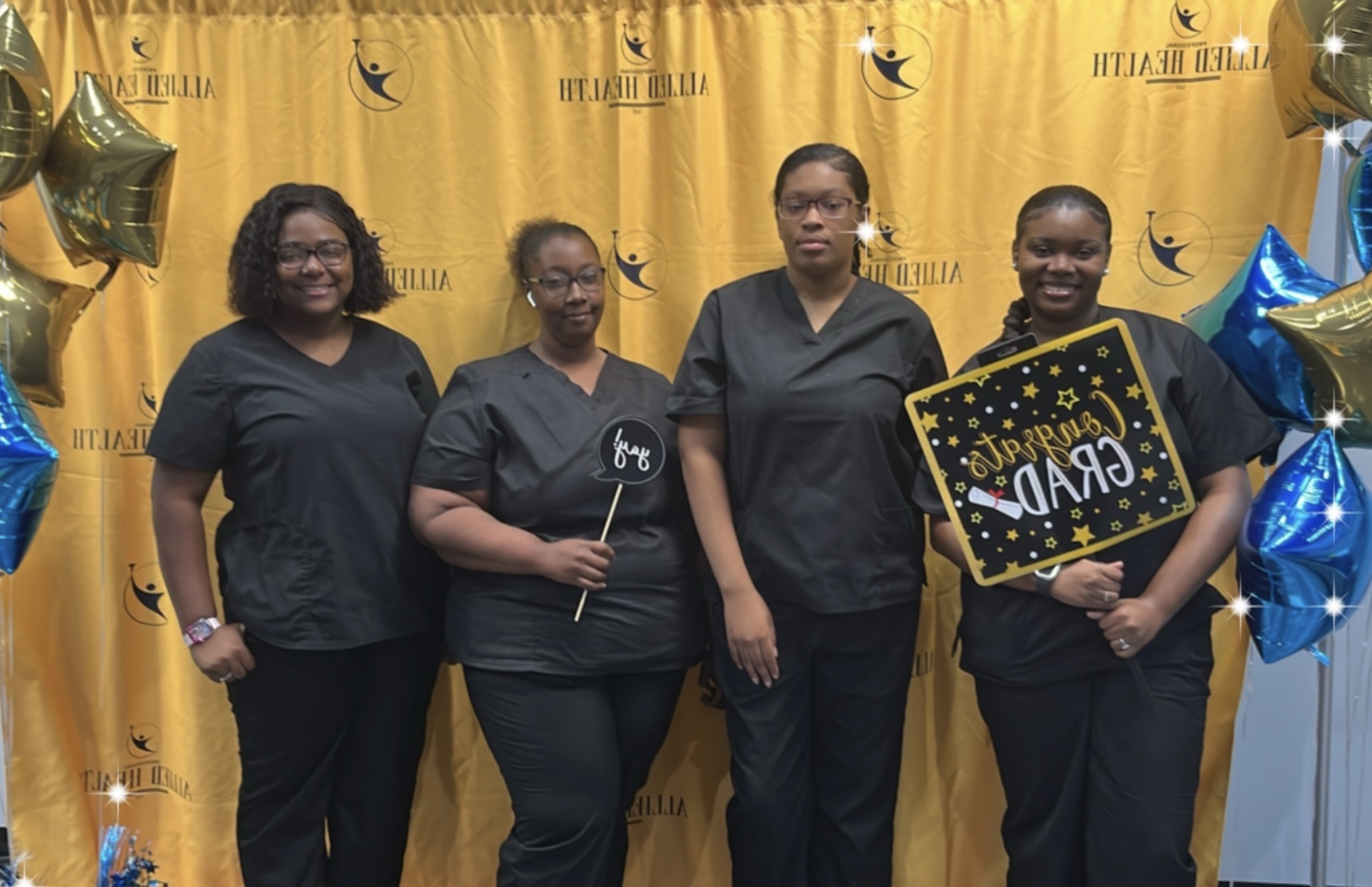 Lane, workforce development staff at the Rural Health Association of TN. 
Delta Regional Authority grant funding made it possible for the RHA workforce team to provide supportive services and case management support for the past six months.  Employees are encouraged to gain additional certifications and credentials along their healthcare journey.