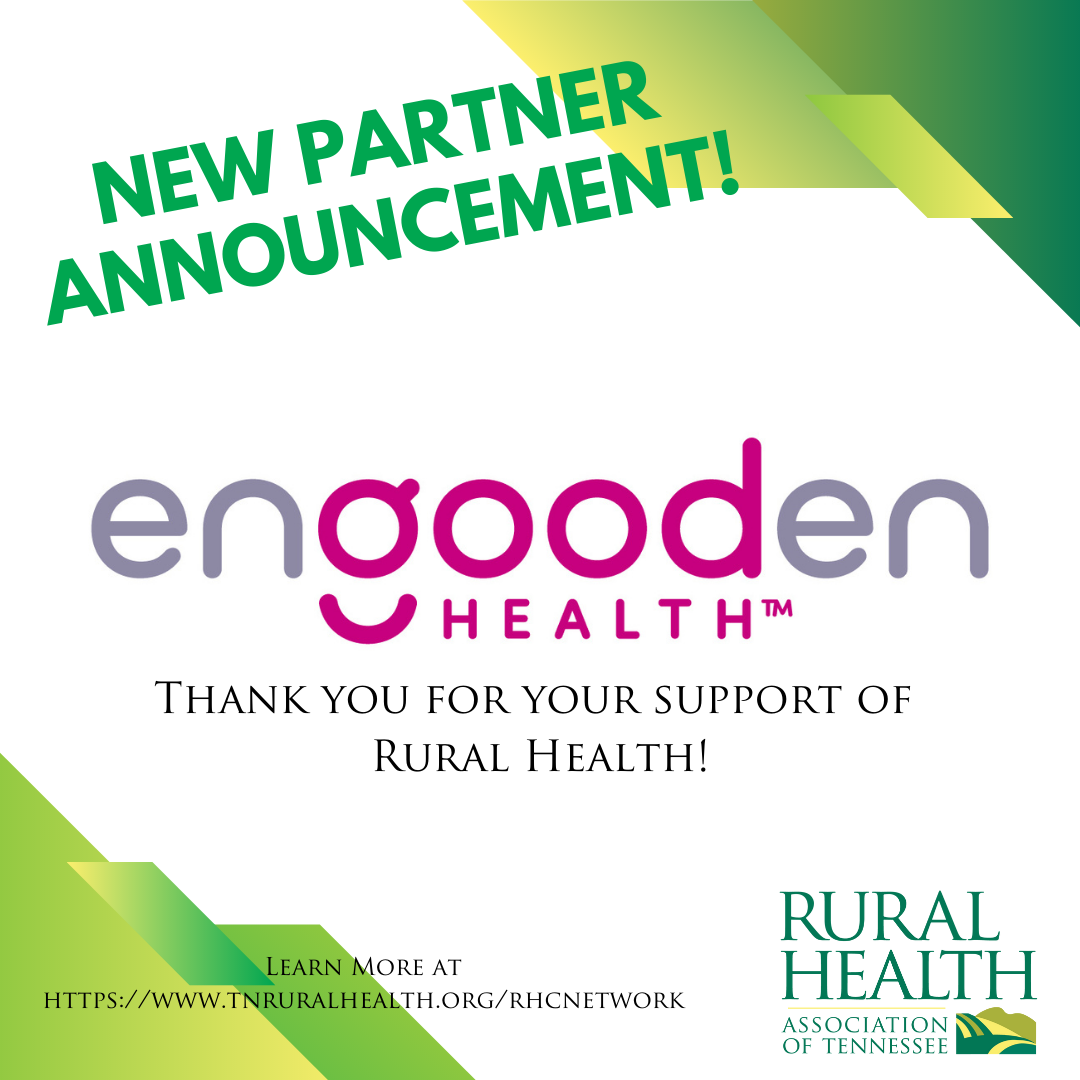 Engooden Health becomes Rural Health Clinic
Sustaining Member!
Engooden Health, a company redefining chronic disease management, today announced a partnership with the Rural Health Association of Tennessee (RHA of TN), granting members access to technology-enhanced chronic care management (CCM) services between provider visits. Engooden will provide association members with the ability to scale personalized interventions for patients living with chronic diseases to help improve their quality of life and health outcomes.
Health disparities within rural communities occur due to social determinants, including geographic isolation, socioeconomic status, and reliable food sources. These factors place larger populations of people at risk for having chronic diseases like high blood pressure, diabetes, and heart disease. Engooden's proprietary technology, in partnership with RHA of TN, will help bring more ongoing and equitable care to Tennesseans by providing its members with outsourced services to rising risk patients in between office visits.