Advancing Facilities and Construction Spend Management Webinar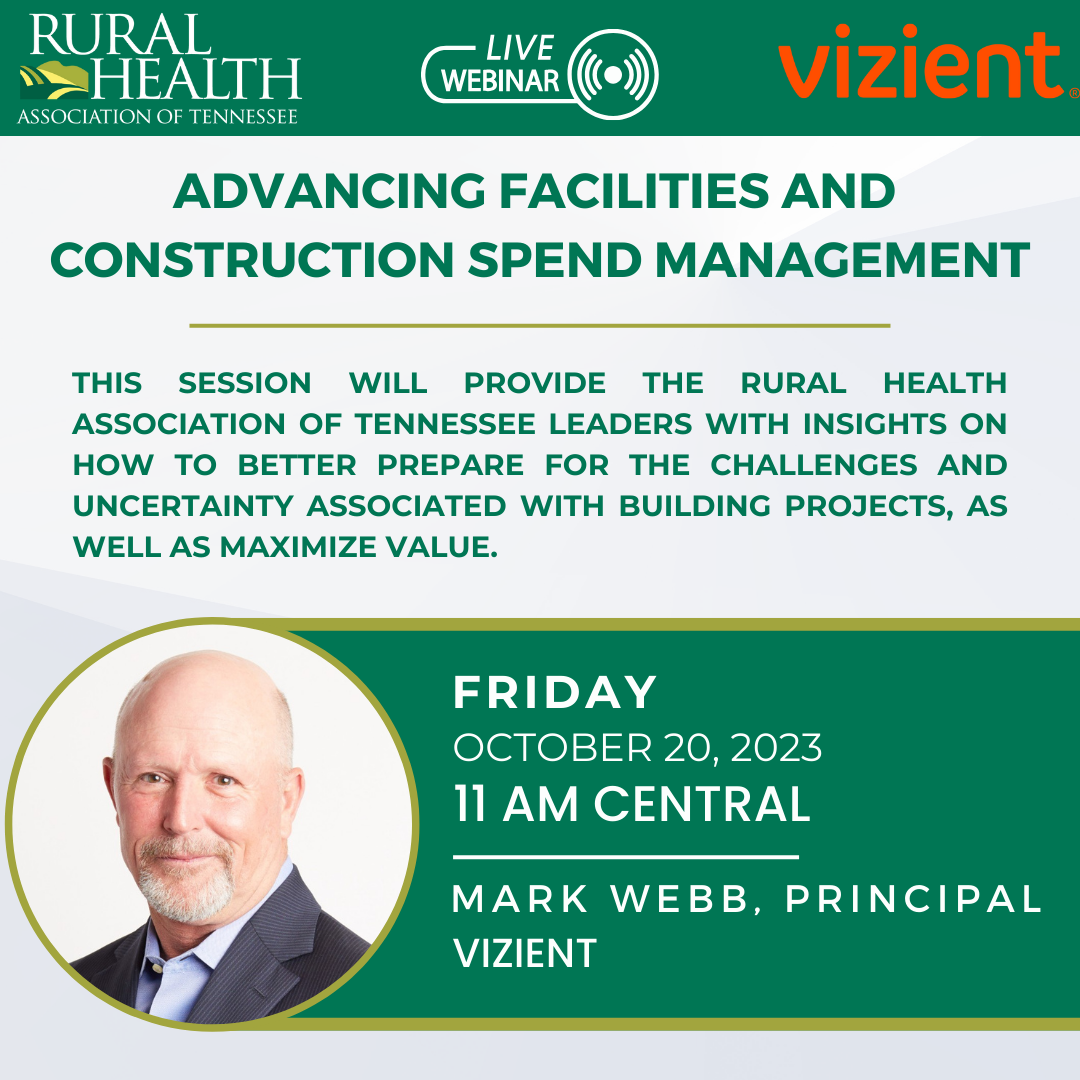 Join RHA and Vizient for a partner webinar on "Advancing Facilities and Construction Spend Management" on October 20th at 11am CDT. 
Learn more about how he continued increase in the cost of building materials has added to the financial stress in an already burdened healthcare industry. As health systems continue to expand to meet patient needs, the need to rethink their capital strategies to ensure the delivery of projects that meet patient needs in the most operationally efficient and cost effective manner has never been more relevant. As leaders look to the future, there is a clear need to develop more integrated and comprehensive strategic solutions.
This session will provide the Rural Health Association of Tennessee leaders with insights on how to better prepare for challenges and uncertainty associated with building projects, as well as maximize value.
Mark Webb, Principal, with the Facilities and Construction team at Vizient works to educate members about the solutions and value opportunities available to members in the capital and construction areas. As a former member in the C-Suite, he has extensive experience in hospital administration and operations, along with the 25+ year in civic, aviation, and hospital construction. 
Share this post: