RHA Spring Regional Events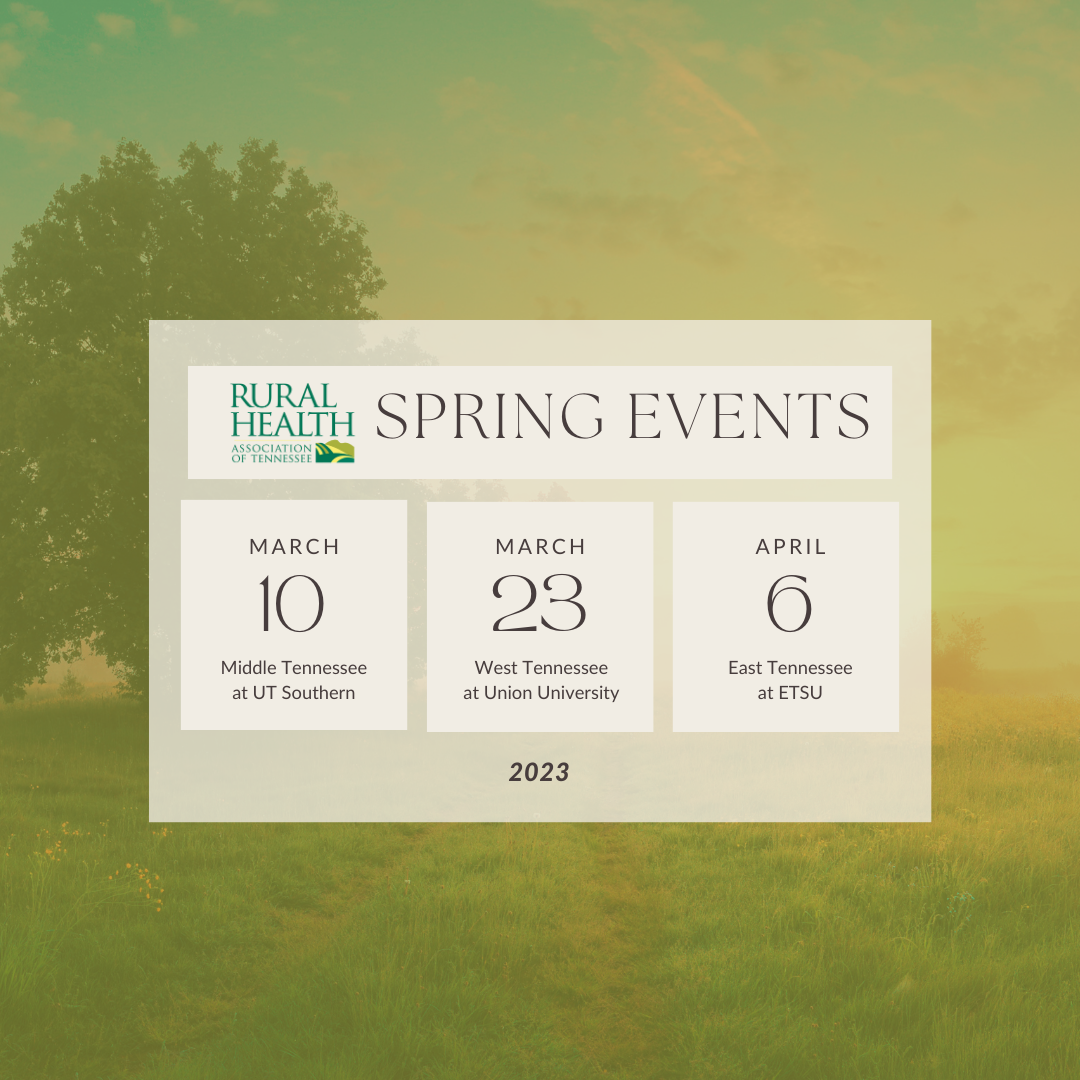 Join us this spring!
Regional events are an opportunity to learn more about health issues affecting your community, such as substance use disorder, maternal health, and more. Lunch will be provided to in-person attendees.
A Town Hall, moderated by Jacy Warrell, RHA's CEO, will be available from 2:00-3:00pm via Teams. More information and an agenda will be posted at a later date.
Time: 9 a.m.-3 p.m.
 Cost: Free for members | $25 for non-members
 Locations:
  East-East TN State University Quillen College of Medicine
  Middle- UT Southern- Gault Fine Arts Center Recital Hall
  West- Union University Carl Grant Events Center
                                 * This is not an official function of Union University
Registration:
East-Click here.
Middle-Click here.
West-Click here.
Please email any inquiries about the event or group registration to [email protected]
Share this post: