Press Release: Rural Health Association of Tennessee Announces New Board Members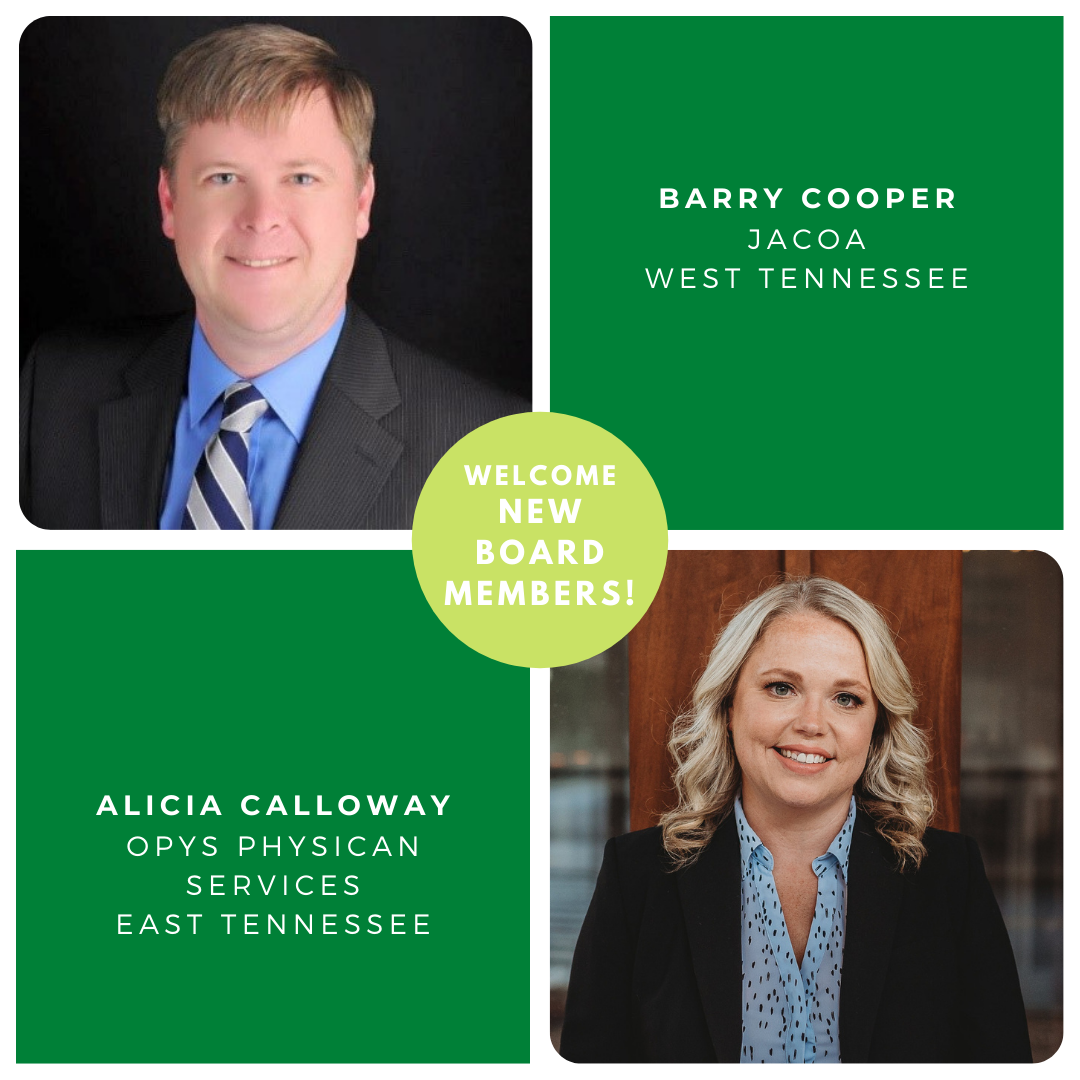 Rural Health Association of Tennessee announced the election results for two new additions to the board of directors: Alicia Calloway, Chief Operating Officer of OPYS Physician Services and Barry Cooper, Executive Director of JACOA.
"Rural Health Association of Tennessee is honored to welcome both Ms. Calloway and Mr. Cooper to our board," says RHA of TN Executive Director Jacy Warrell. "Their expertise will help guide our work in a continuously changing environment."
Last November as part of the organization's 26th annual conference, members voted between five candidates to fill the positions that were to become vacant in 2021 after two board members completed two 3-year terms. Cooper was selected to serve as the West Tennessee Vice President, previously held by Angie Dotson of West Tennessee. Calloway's open seat replaces Aaron Haynes of UT Health Science Center.
Rural Tennesseans have long struggled accessing healthcare, behavioral health services, and other resources that lend to creating healthier people and communities. Rural Health Association of Tennessee exists as a way for those who live and work in rural Tennessee to have a voice among policy makers. Calloway adds, "There is a true need for rural facilities to find a way through the difficult times at hand, to be able to continue to offer the healthcare that the people in these communities so desperately need. I want to be part of that solution."
###
Rural Health Association of Tennessee (RHA of TN) is a nonprofit 501(c)3 organization with more than 500 members committed to improving the health of rural Tennesseans by providing leadership through advocacy, education, and service. Visit www.rhat.org for information on how to become a member.
Share this post: