The Rural Health Association of Tennessee is hosting a webinar with the Tennessee Department of Health to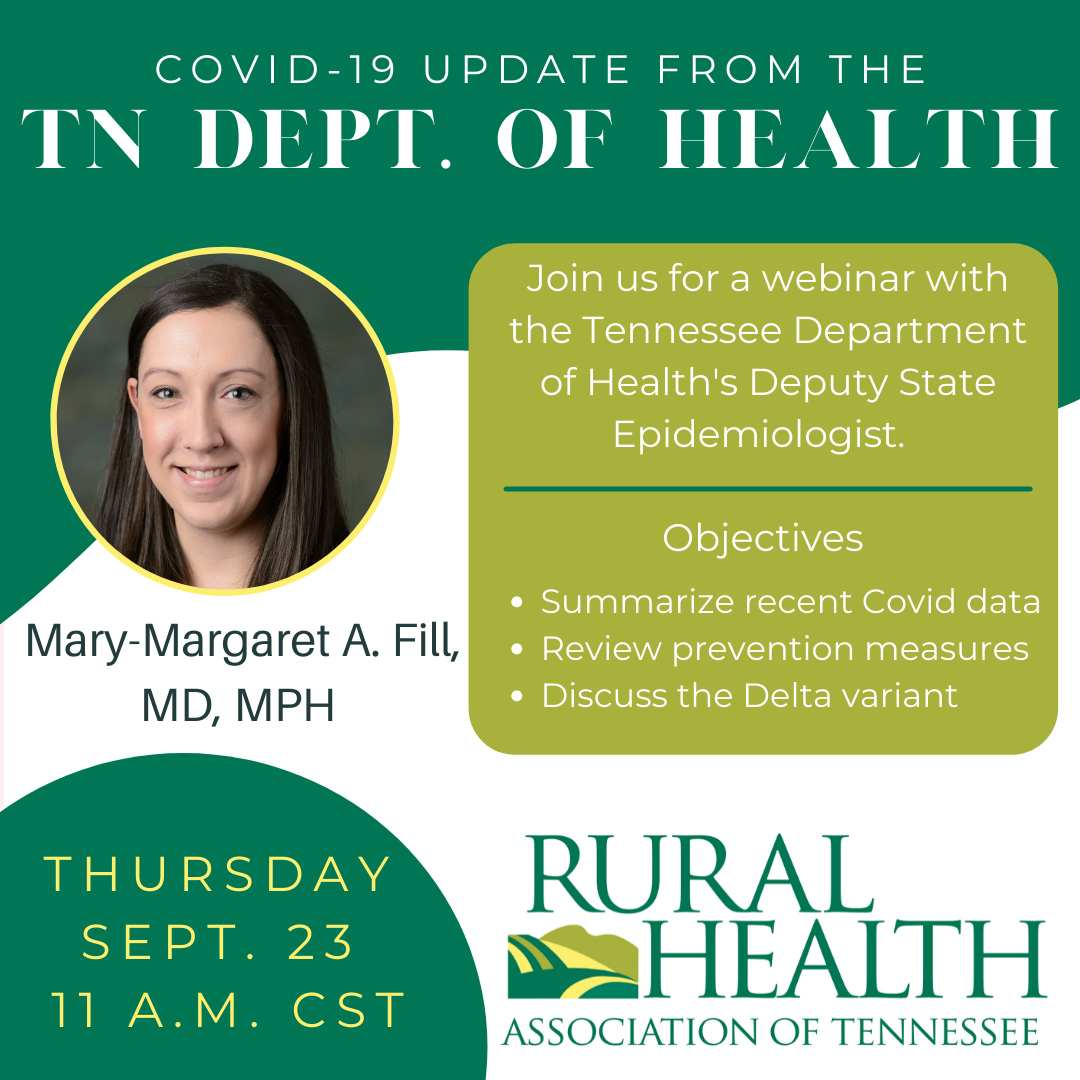 provide an update on the Covid-19 pandemic on Sept. 23 from 11 a.m. until noon CDT.
Participants will hear from Dr. Mary-Margaret A. Fill and Jane Yackley, who both serve as epidemiologists with the Tennessee Department of health. Our discussion will aim to summarize recent data trends of Covid-19 transmission in Tennessee. We will also review prevention and mitigation measures for the spread of the virus, and we will discuss the implications of the Delta variant.